Still enjoying the sun shining in Saint Tropez...and while I am talking about summer stuff, beautiful people, sexy girls & boys, here is a vibrant, colourful & sexy way to welcome people into a crazy summer session!
On the 21st of June, 20 beautiful Havaianas girls celebrated summer across 5 big European cities (Paris, Milan, London, Madrid, Lisbon) wearing original handmade dresses made of flip-flops!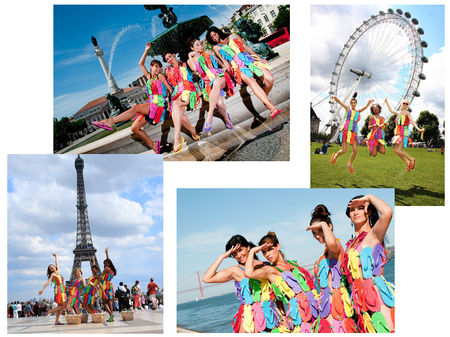 I reckon they look bloody stunning!! I would like the same one for my future dressed up parties ;-)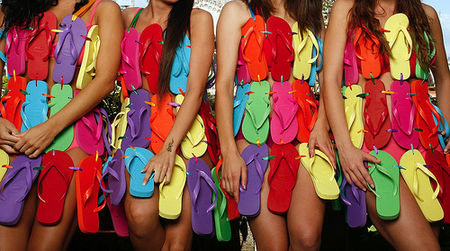 Stay tuned for the next happening by Havaianas!